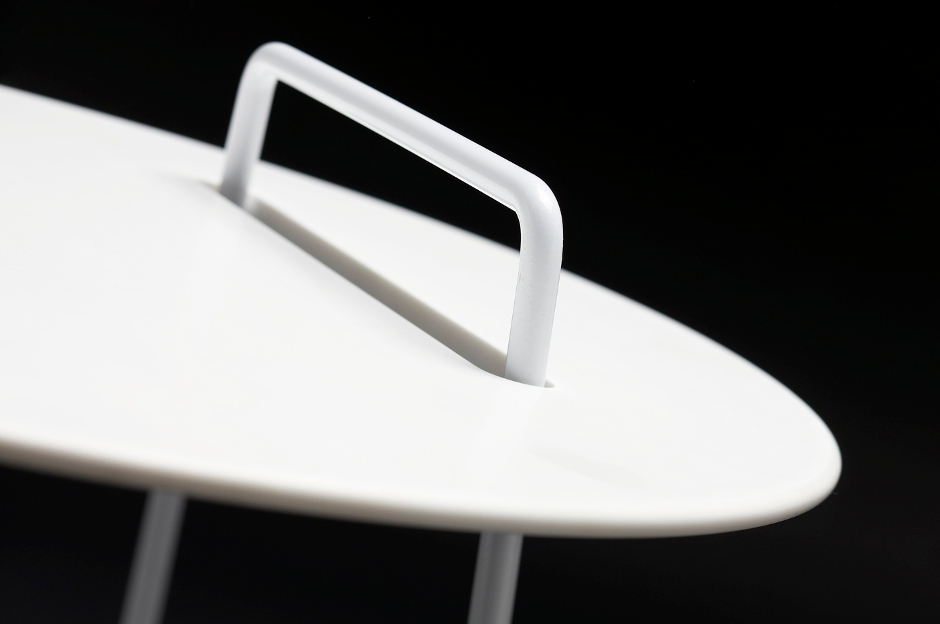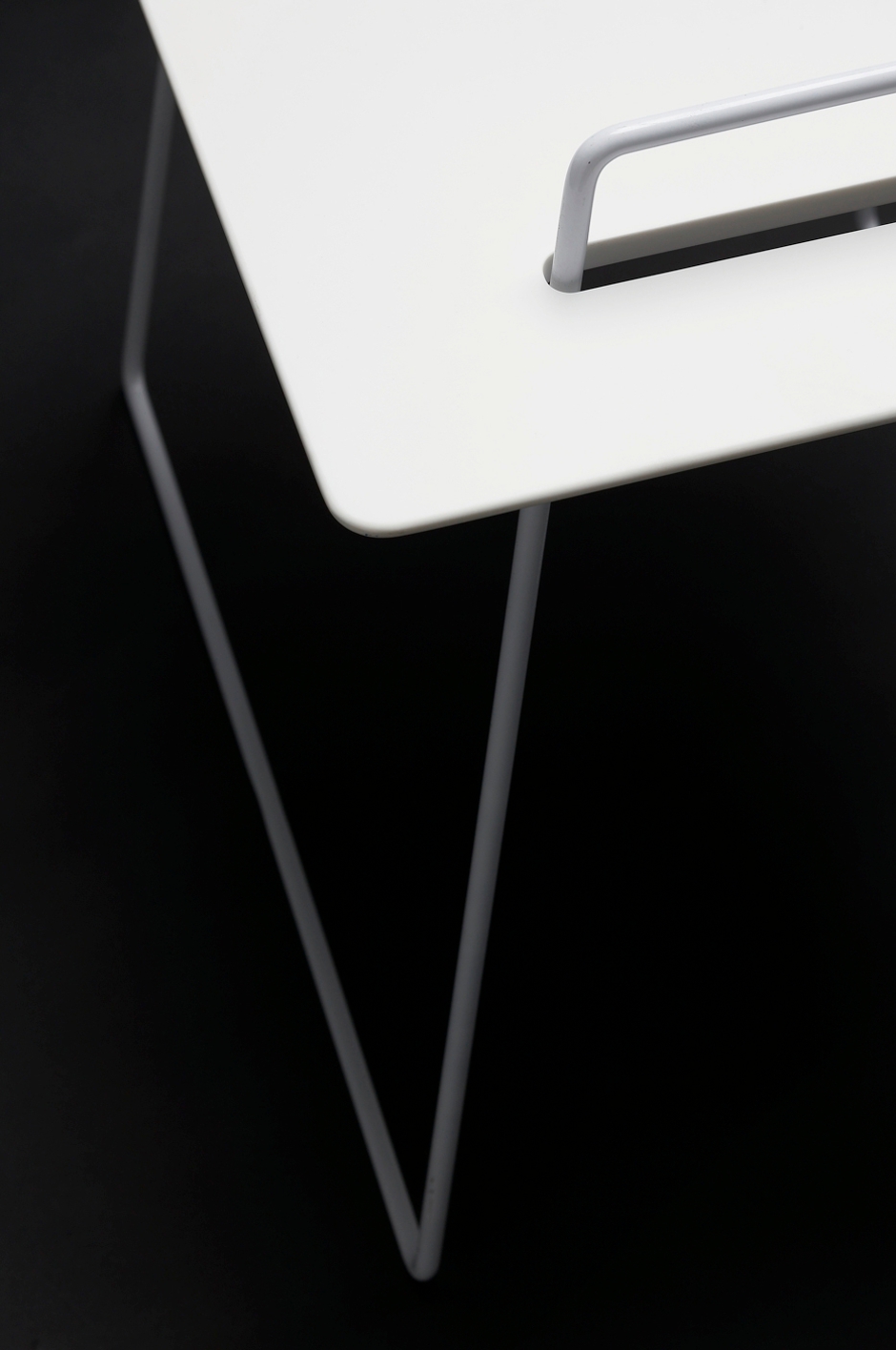 In this project we worked on:





Date: September 2009
Client: VF Aplicaciones
---
Its metal structure permits grabbing the table on its top part in order to transport it comfortable.
Once placed beside the table you can extract the top table as a shelf.
Dimensions table top:
Height: 560 Mm.
Width: 580 Mm.
Depth: 450 Mm.
Dimensions Round table top:
Height: 560 Mm.
Width: 360 Mm.
Depth: 360 Mm.
Table Top: 500 Mm. Diameter.
Dimensions Work Table:
Height: 720 Mm.
Width: 1400 Mm.
Depth: 650 Mm.
Materials:
White acrylic resin or MDF lacquered table top.
Lacquered metal rod structure.
Finishings:
White acrylic resin
Lacquered.
Natural veneer.
Lacquered structure.