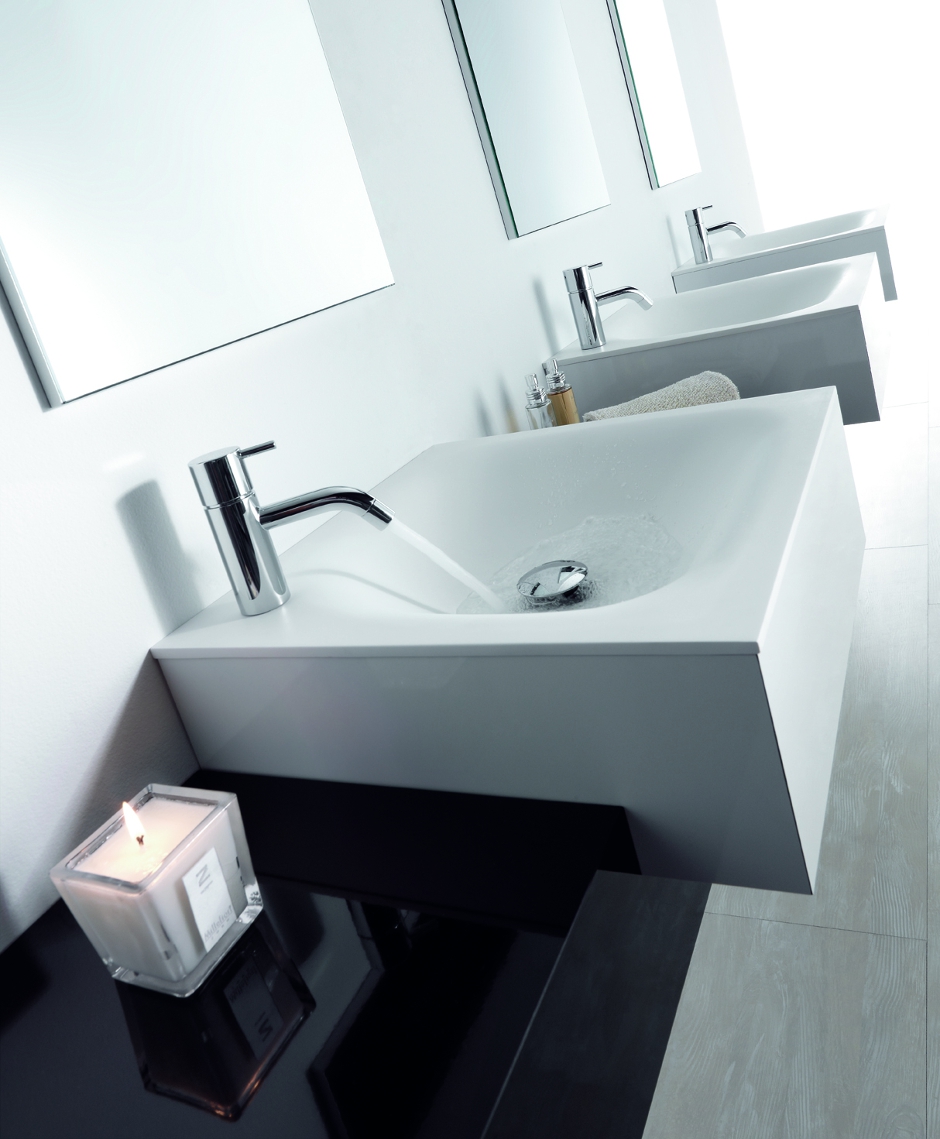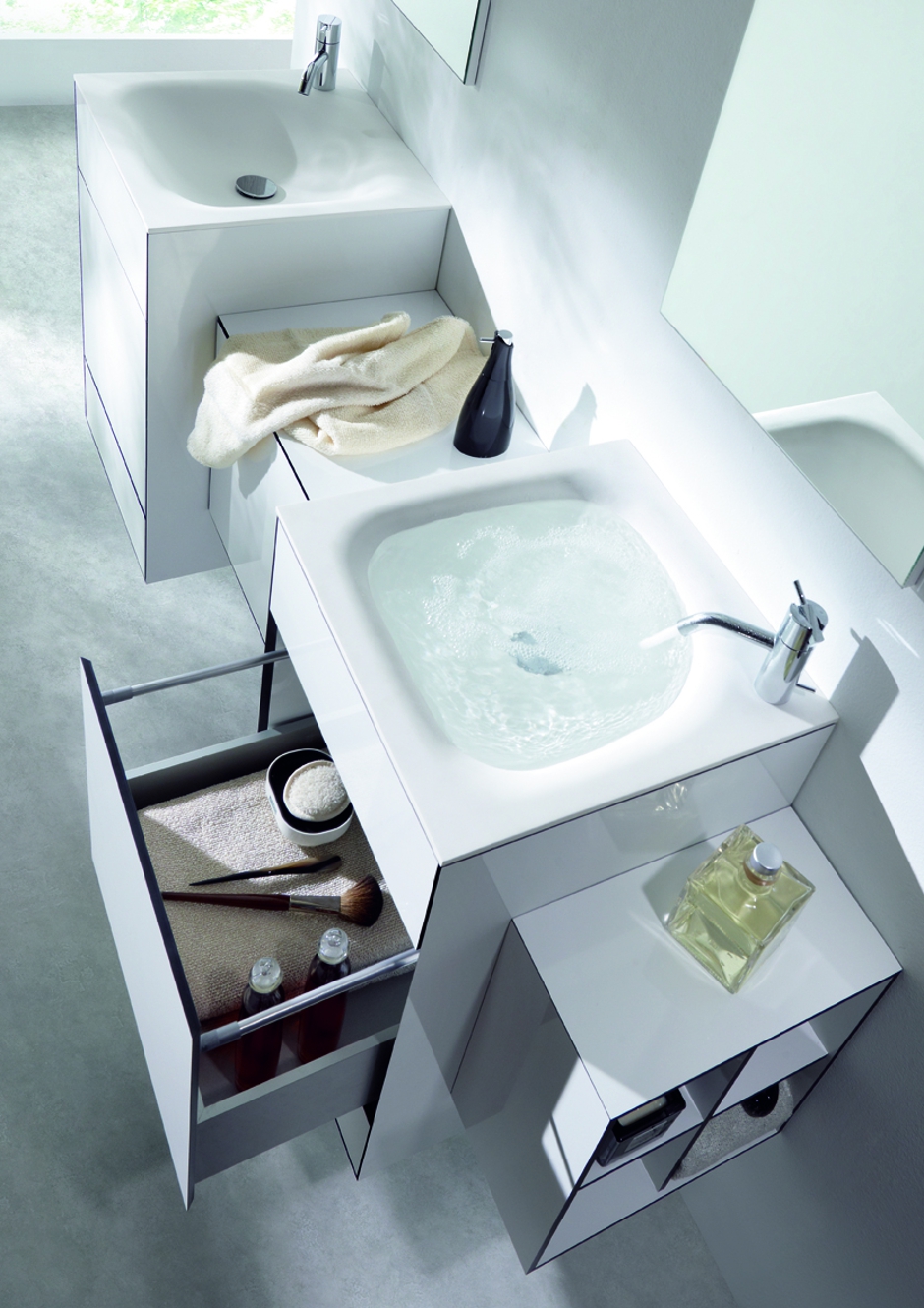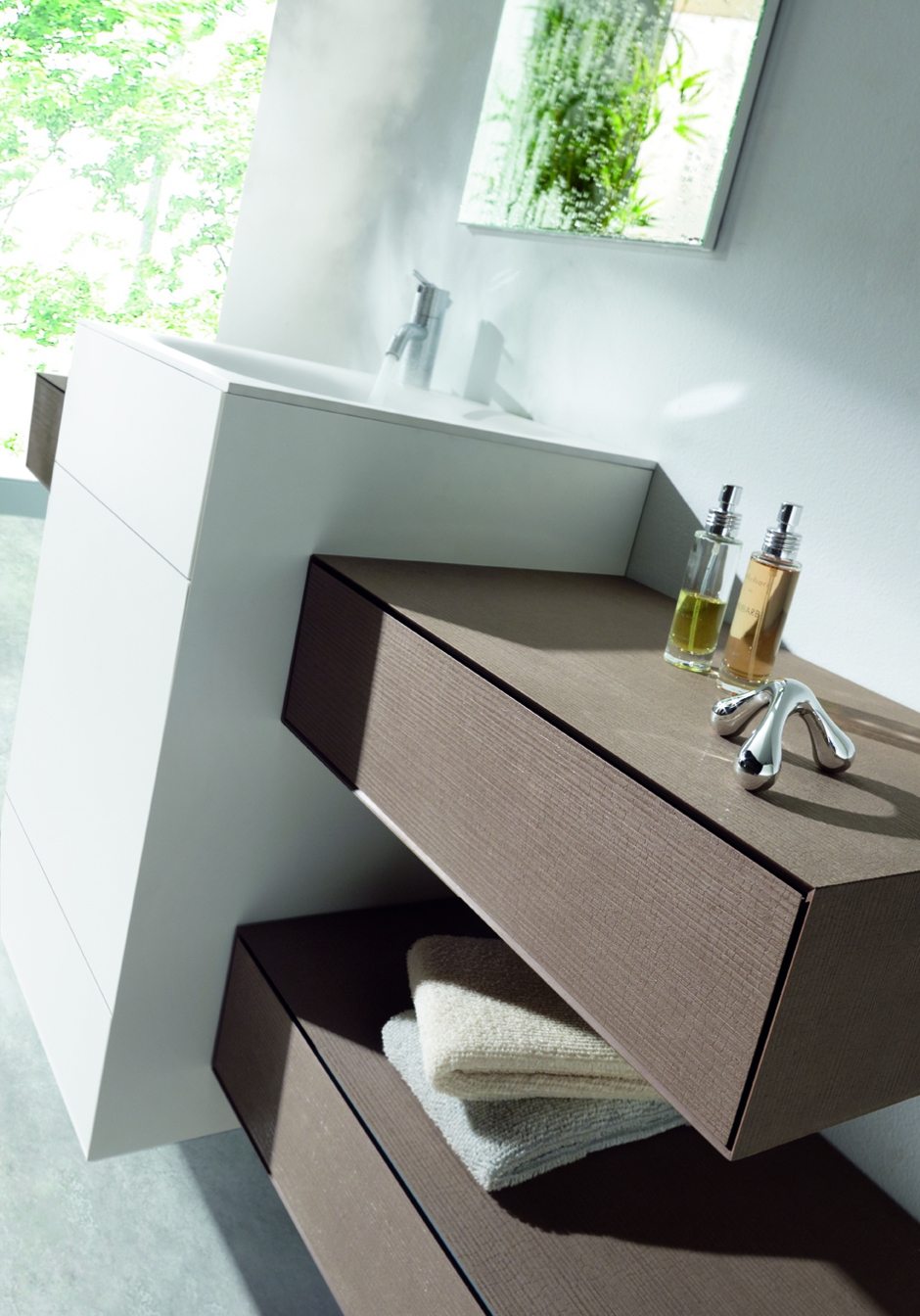 In this project we worked on:





Fecha: Noviembre 2011
Cliente: MIDI
---
BATHROOM FURNITURE COLECTION "OLA"
Ola is a modular bathroom furniture system designed by Discoh for Sistema MIDI de MB studio. The collection consists of nine modules manufactured in compact HPL in different colors and finishes, which can be combined to obtain an infinite number of models, according to the needs and preferences of each user.
From a minimum size of 45x45x70, the combination of different modules allows infinite dimensions and compositions. The entire collection plays with the contrast of the different materials aswell as the different volumes and heights.
The materials used in this collection, come from the italian manufacturer ARPA . Having chosen different colors and finishes from the "Apra For You" catalog and the most exclusive "Naturalia" and "Solid Core".
The manufacturing technology used to build the modules is based on the 45 degrees joint of all the faces that make up each of them. A process commonly used in other materials, but very innovative in its application to HPL, obtaining this way, a very robust, exclusive, clean and precise appearance
Excluding the contract versions, all modules use drawers guides with "push" open system to reinforce its clean and compact appearance .
In all compositions using a unique sink design for this collection made of solid white surface, whose asymmetrical design allows placement in different positions to place the tap and both right and left, as appropriate.