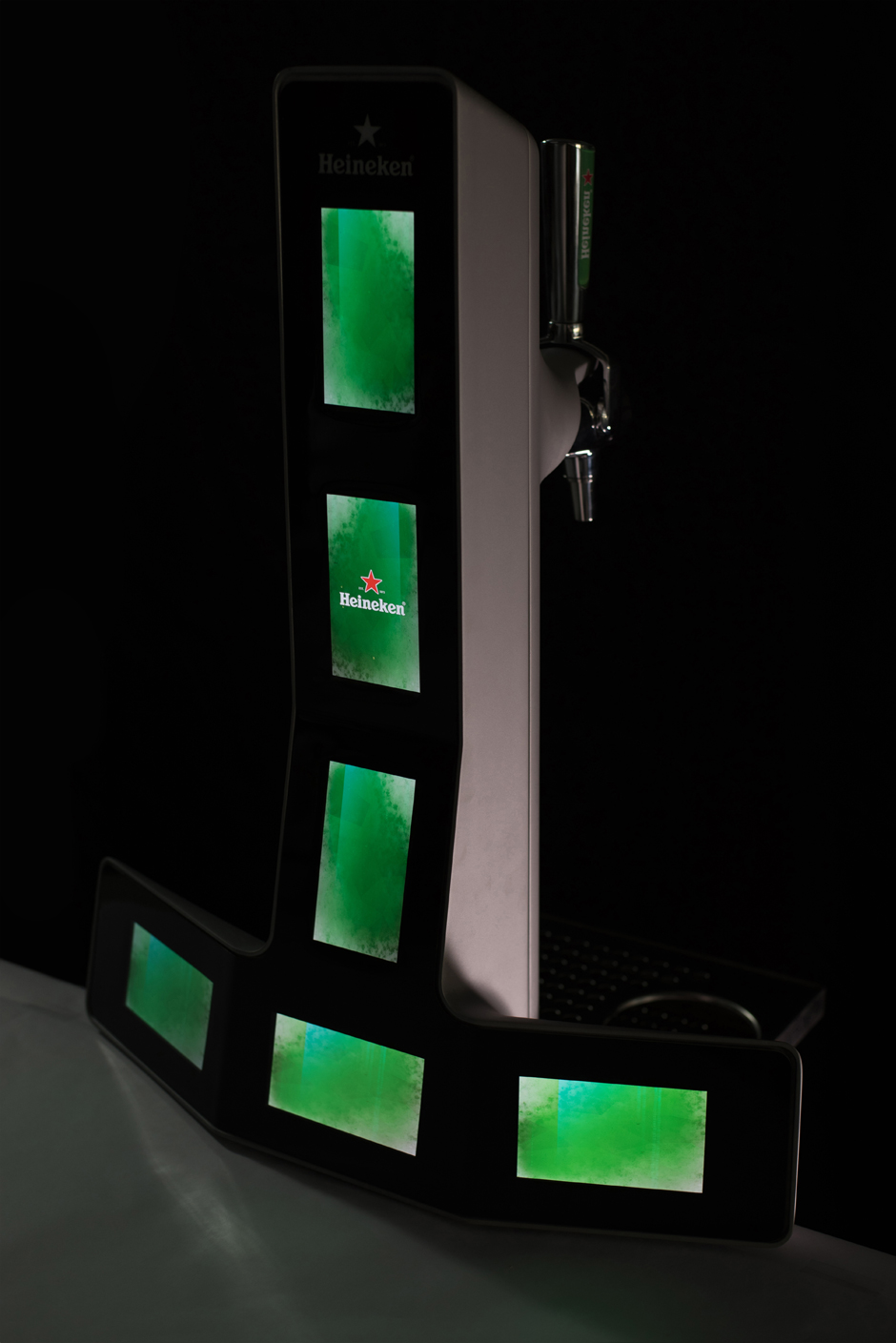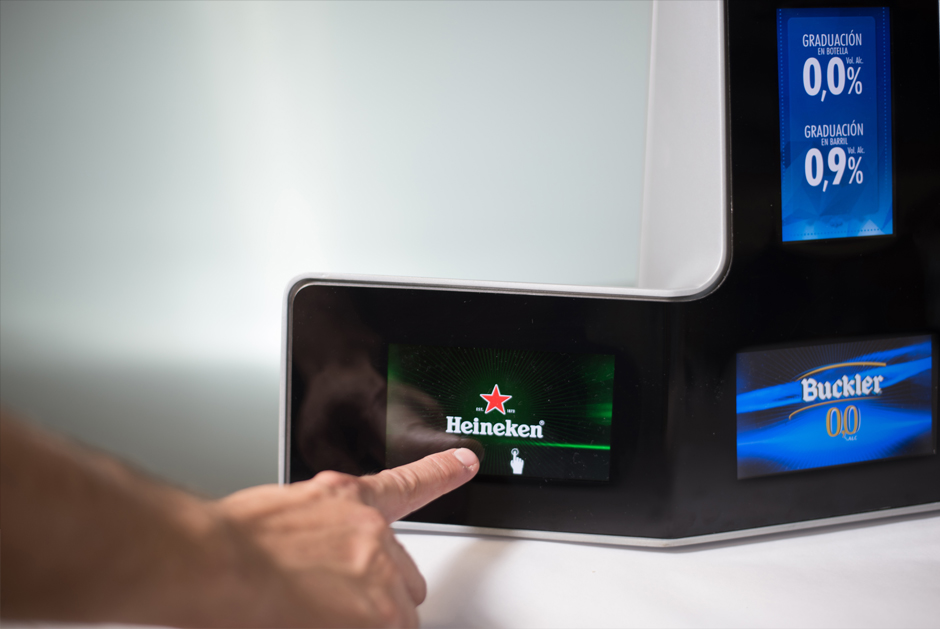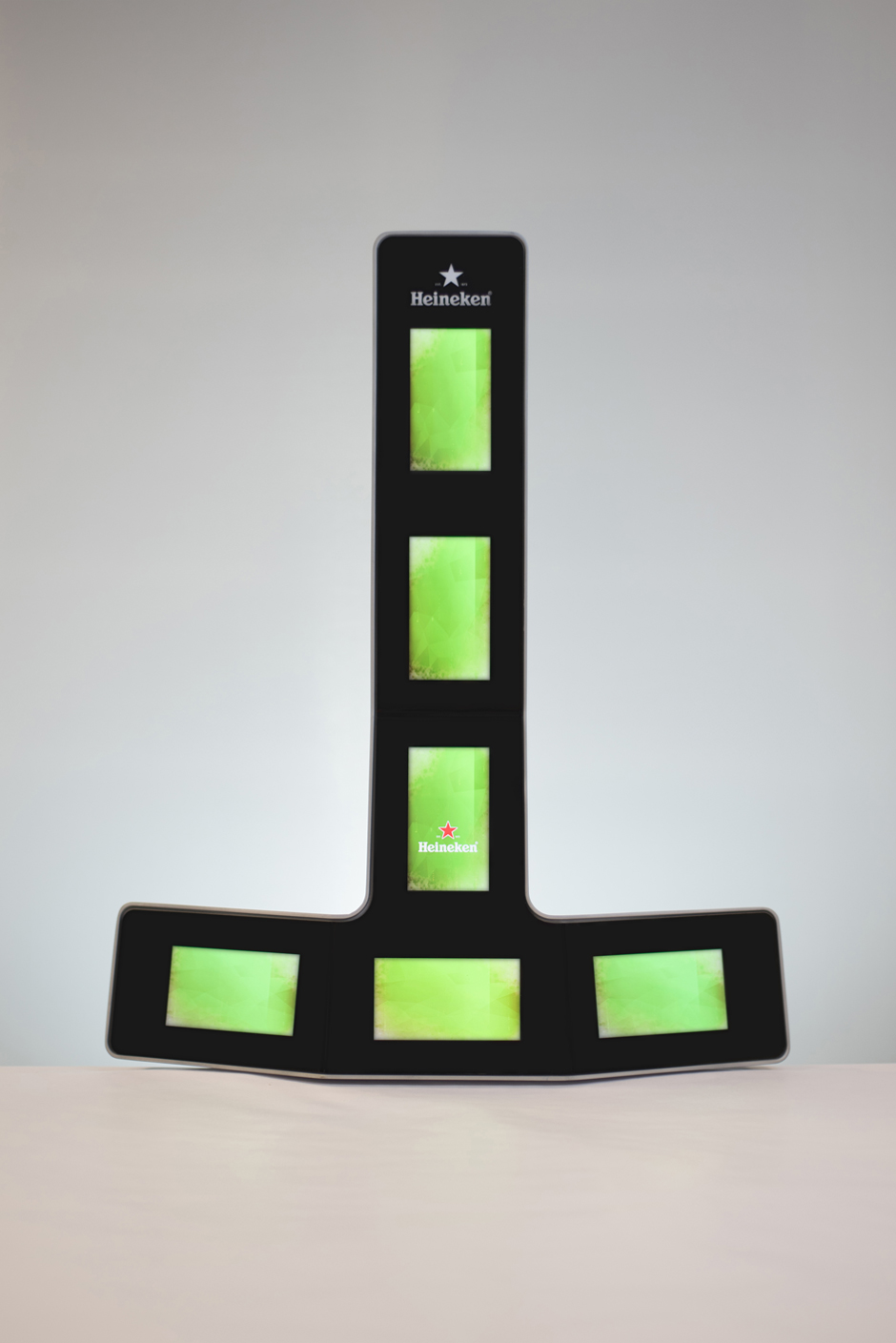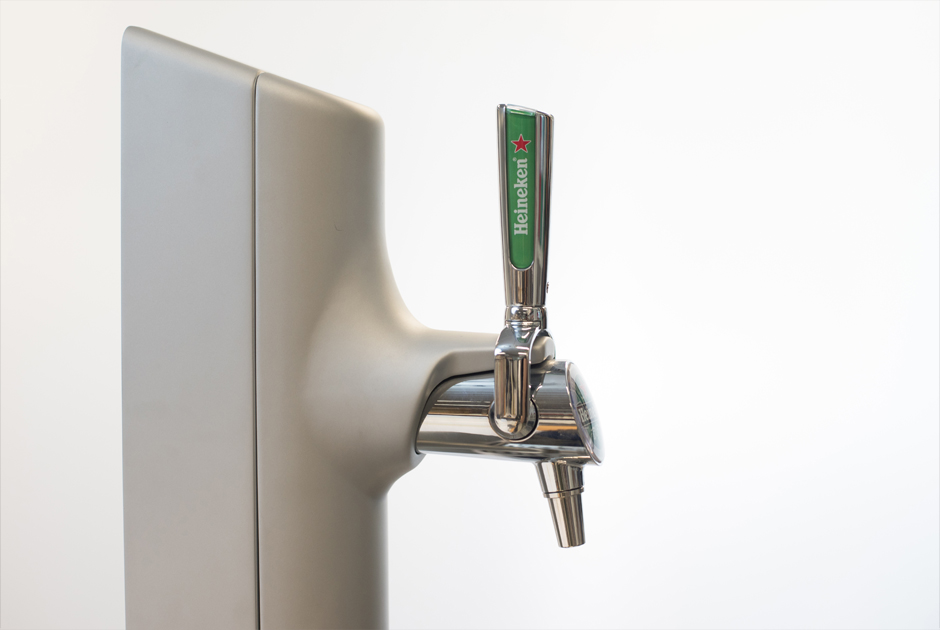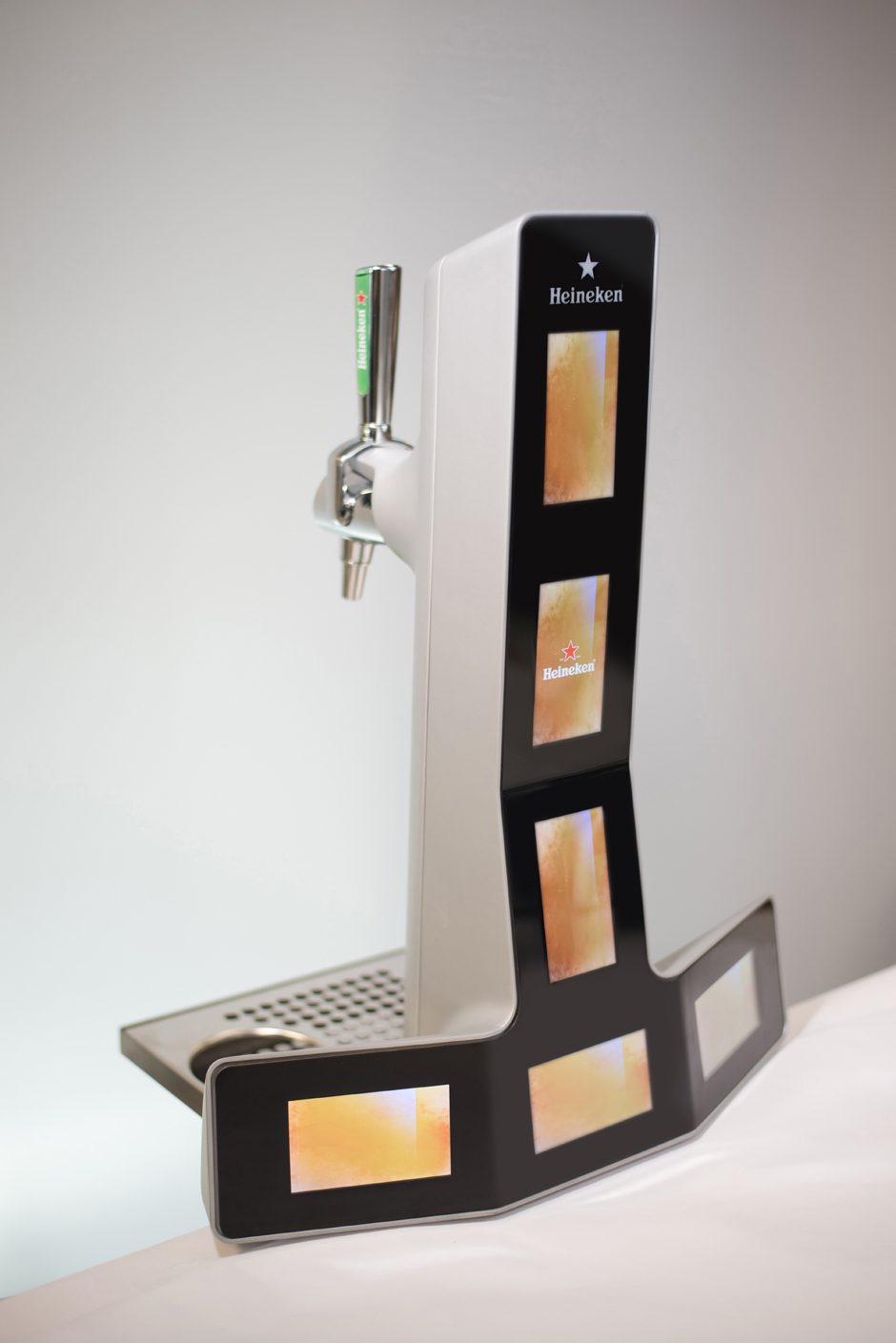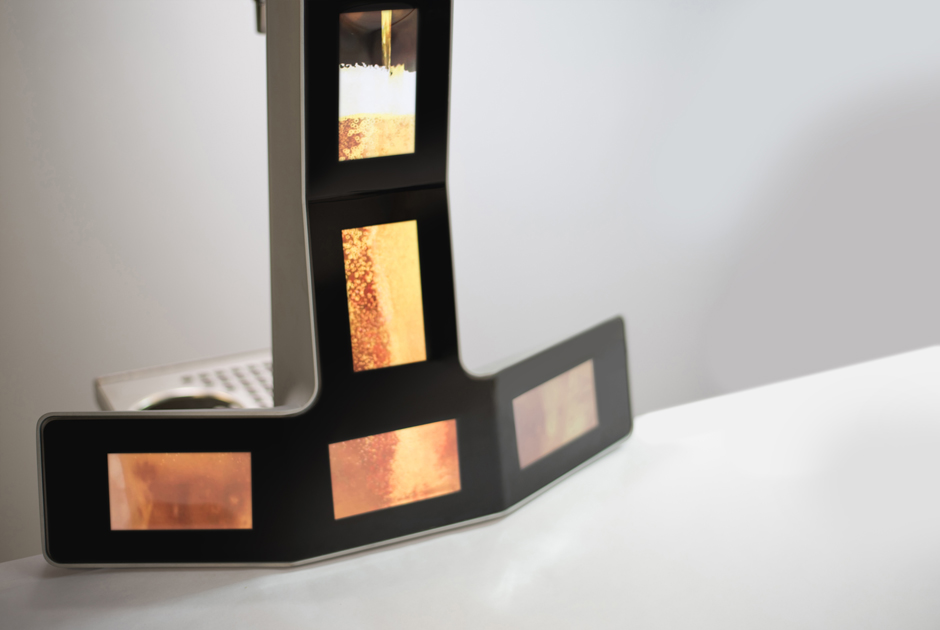 In this project we worked on:





Date: November 2016
Client: Heineken
Aesthetic and structural design of the new interactive beer tap developed by Heineken Spain in partnership with the neuro-science laboratory of the Bioengineering Innovation Institute (I3B) of the Polytechnic University of Valencia under the Heineken Neuromarketing chair of the UPV.
Ibeer is an interactive digital solution which is integrated into Heineken's coolflow technology which thanks to its stylish and innovative design can be attached perfectly any bar.
iBeer is a revolutionary new beer tap concept in which 6 touch screens on its front allow clients to interact with digital and multimedia content while the barman serves the beer in a traditional way.
Mainly manufactured in polyurethane injection combined with other materials, some of the latest production and prototyping technologies have been used during its development to configure the features that makes iBeer a unique device.
A relevant aspect of its design was the product's ergonomics, for it must allow the interaction of both the bar clients, that will interact with the screens, and the bartender. In addition, during its design, special attention was paid to those clients who would not be in direct contact with the device, designing a geometry of the product and and a layout of the screens that allows its content to be seen from different points of view, making Ibeer a visual claim.
Another important feature in the design of this product is the fact that its aesthetics should be recognizable by the customers in a double manner: on the one hand, as a beer tap, but also as an electronic device that invites you to interact with it.