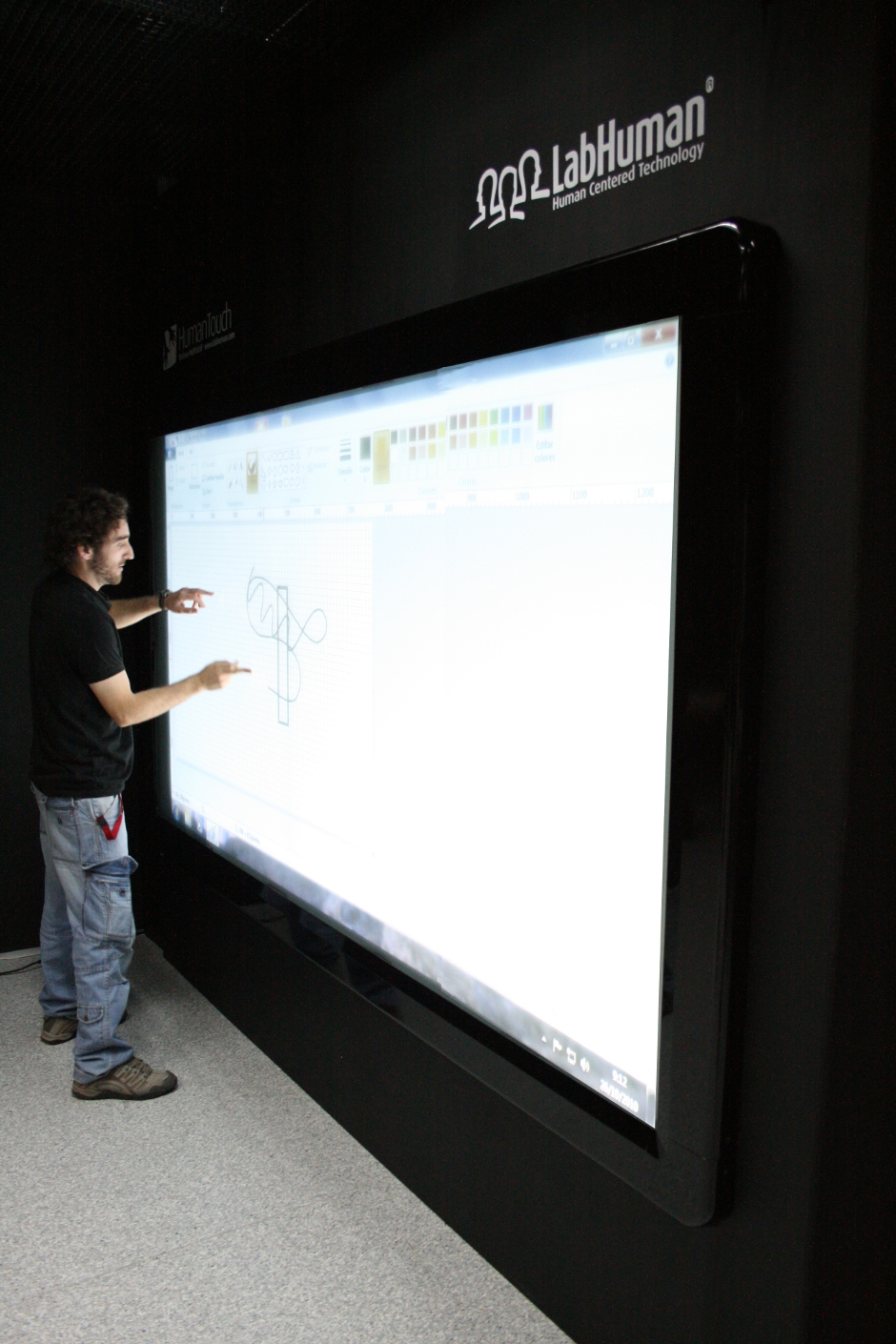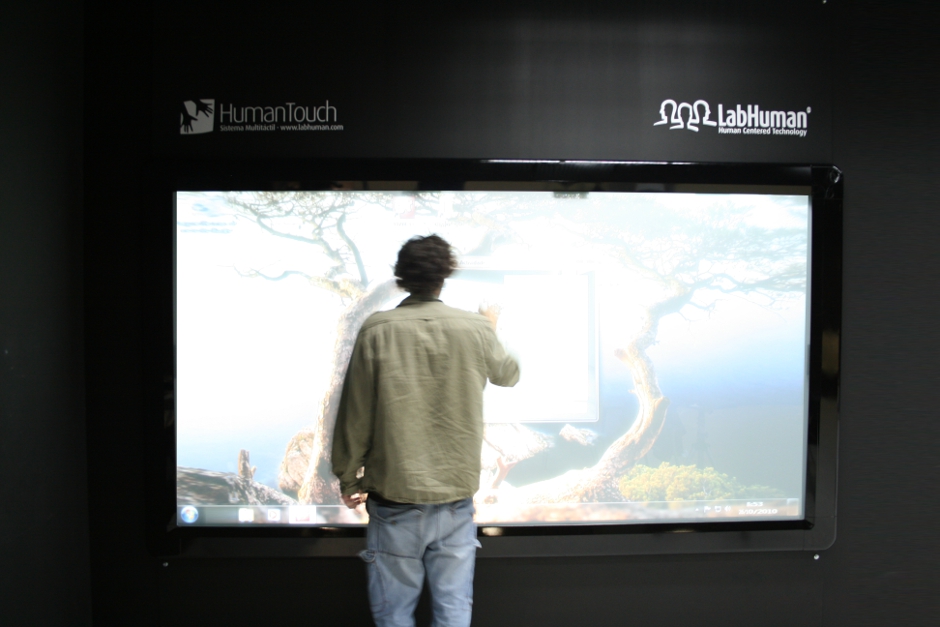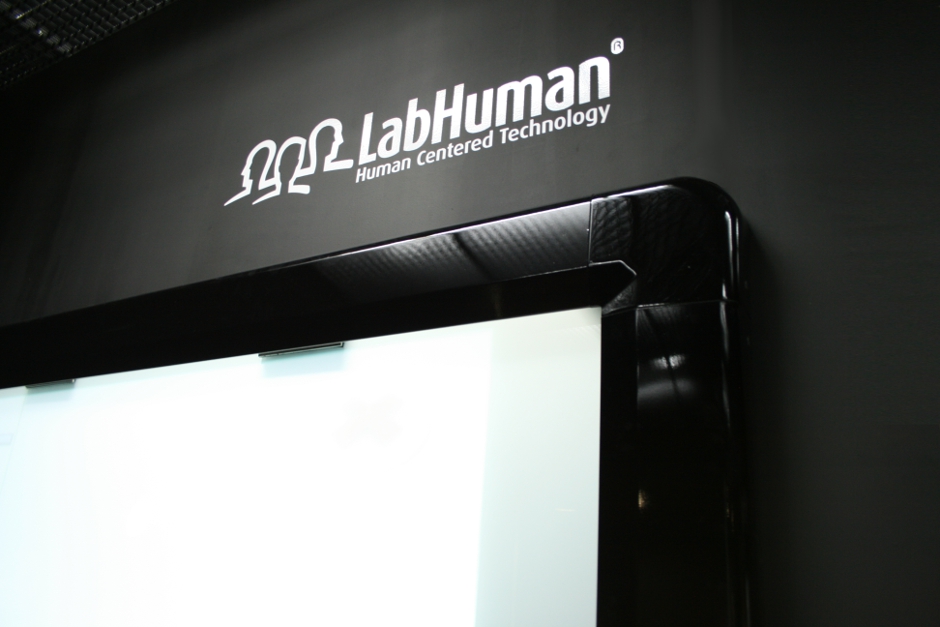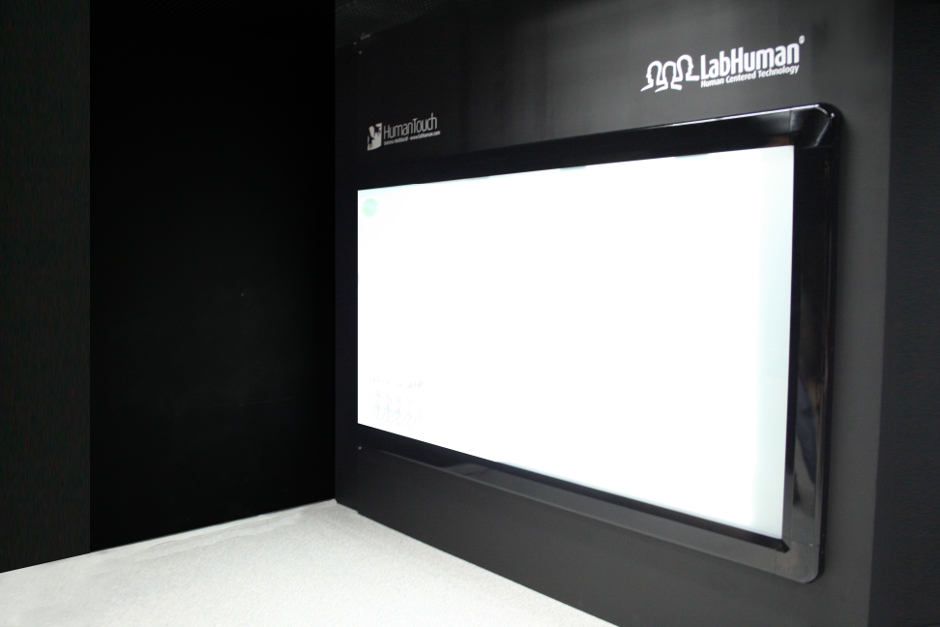 In this project we worked on:





Date: October 2010
Client: LabHuman
---
160″ HumanTouch Wall
What is "HumanTouch Wall"?
HmanTouch Wall is a multi touch big dimension system.
Developed by LabHuman and comercialiced by Bienetec, HumanTouch Wall is a multitouch system designed to allow the users to interact in an intuitive natural way with big format applications.
As long as there is enough space behind the screen ,Humantouch wall can be manufactured in any dimension.
Multi touch wall screen design, product development, and management of the manufacturing process that envolves exaternal enclosure, internal structure, crystal screen internal supports and adjustable precision mechanisms.
In this development we worked on different aspects such as the preview of different anchorage surfaces and adaption of the design to this feature. As well as this, the assembly of all the differents componentes of the HumanTouch Wall.
For this development we use many different materials and productive process:
Aluminium profiles for the internal structures.
Bent and laser cut steel for the crystal screen supports.
Laser cut steel wall anchorages.
Mechanized aluminum for internal adjustable precision mechanism.
External enclosure in belded steel.
3d rapid prototiping external parts.
160″ HumanTouch Wall Dimensions:
Height: 1929 mm
Width: 3232 mm
Depth: 62 mm.